WASHINGTON — Christina Koch is no stranger to hard work or success.
The 44-year-old NASA astronaut, holds the record for the longest space mission by a woman (328 days), was half of the duo who carried out the first all-female spacewalk outside the International Space Station (with teammate Jessica Meir in 2019) and – next year, if current schedules hold – will be the first woman in history to fly to the moon. Kcch is a mission specialist for Artemis 2NASA's first crewed flight to the Moon in 50 years.
Artemis 2 will launch Koch and three other crewmates on a 10-day trip around the moon in November 2024 in what will be NASA's first astronaut flight Artemis program. The mission follows the agency's uncrewed success Artemis 1 test flight in November 2022 and will pave the way for Artemis 3which NASA hopes will land astronauts on the Moon by the end of 2025.
Related: Meet the 4 astronauts participating in NASA's Artemis 2 lunar mission
There's a lot to do on the mission, Koch told reporters here at an event outside the U.S. Capitol building hosted by the senator. Mark Kelly (D-Arizona), himself a former NASA astronaut. First, there's a responsibility to do well on behalf of the thousands of people working to make Artemis 2 a success, she explained. But then it goes further.
"We have a responsibility to all of you, and that's to fulfill your dreams, your aspirations, with us on this mission, and to bring the perspective that we earn back to you and to share it," Koch said. "So thank you for this responsibility. We do not take this lightly and look forward to continuing the Artemis mission for many decades to come."
As Koch spoke, groups of school children wearing matching shirts passed by on school tours of the United States Capitol, leading a reporter to ask what advice the crew of Artemis 2 had for today's students who might aspire to visit the moon or be the first human on March. For Koch, it boils down to three basic things.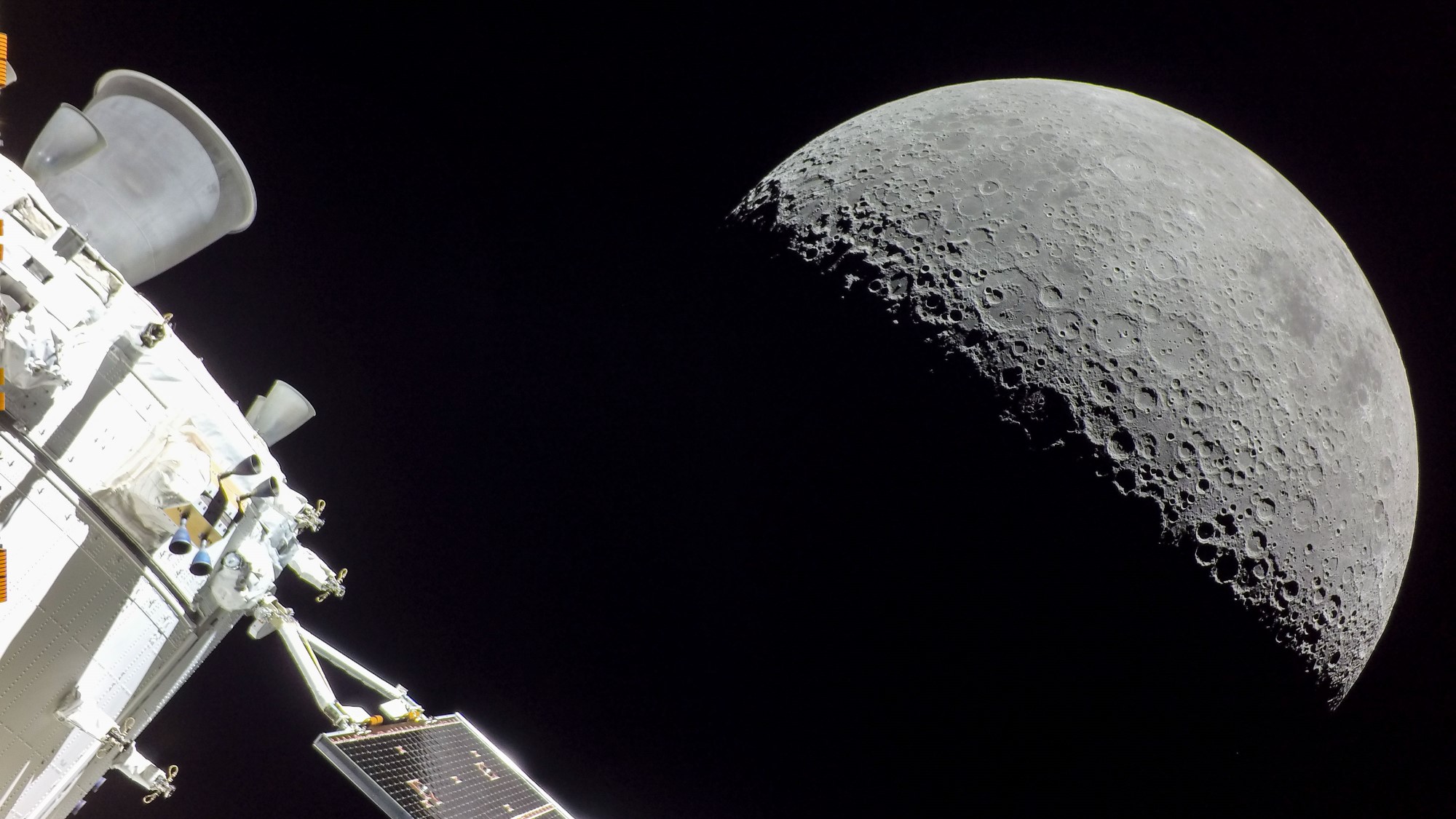 1. Follow your passion
"Some of the advice I've given people is to follow your passion," Koch began. "When you contribute to something you are truly passionate about, you will be most successful and give back the most to the world."
Makes sense. If you're passionate about something, you're more likely to put more time and effort into it and feel good about doing it.
2. Do what scares you
Koch's second tip may be a little surprising.
"Do what scares you," the astronaut said. But she doesn't mean dropping everything and going skydiving.
"I say that because I often think that the things that intrigue us, but we just think are out of our reach, are exactly the things we need to do," Koch explained. "And the reason for that is that when we achieve something that we thought we couldn't, we actually give the most to our world, and we find the most fulfillment, which pushes us even further."
Take-out? If a project seems a little daunting, don't automatically put it aside for something easier. If you can, take a chance and give it a try.
3. Support those around you.
Finally, Koch has some sage advice that we can all use on a daily basis.
"Support the people around you," she said. "Make sure you think about the success of those around you."
If that sounds a bit like "Teamwork Makes The Dream Work," you're not mistaken. Support and success go hand in hand for anyone tackling an ambitious project, Koch explained.
"You help them, and together we will achieve everything we can," Koch said.
Koch is a veteran of six spacewalks and a very long mission in the international space station which launched in March 2019 and landed in February 2020. It will launch around the moon on Artemis 2 with Mission Commander Reid Wiseman; pilot Victor Glover (both NASA); and Canadian Space Agency astronaut Jeremy Hansen. Koch and Hansen are mission specialists for the flight.
NASA's Artemis 2 mission will launch on a Orion spaceship and massive Space Launch System mega rocket. This will be the first crewed mission for each vehicle.