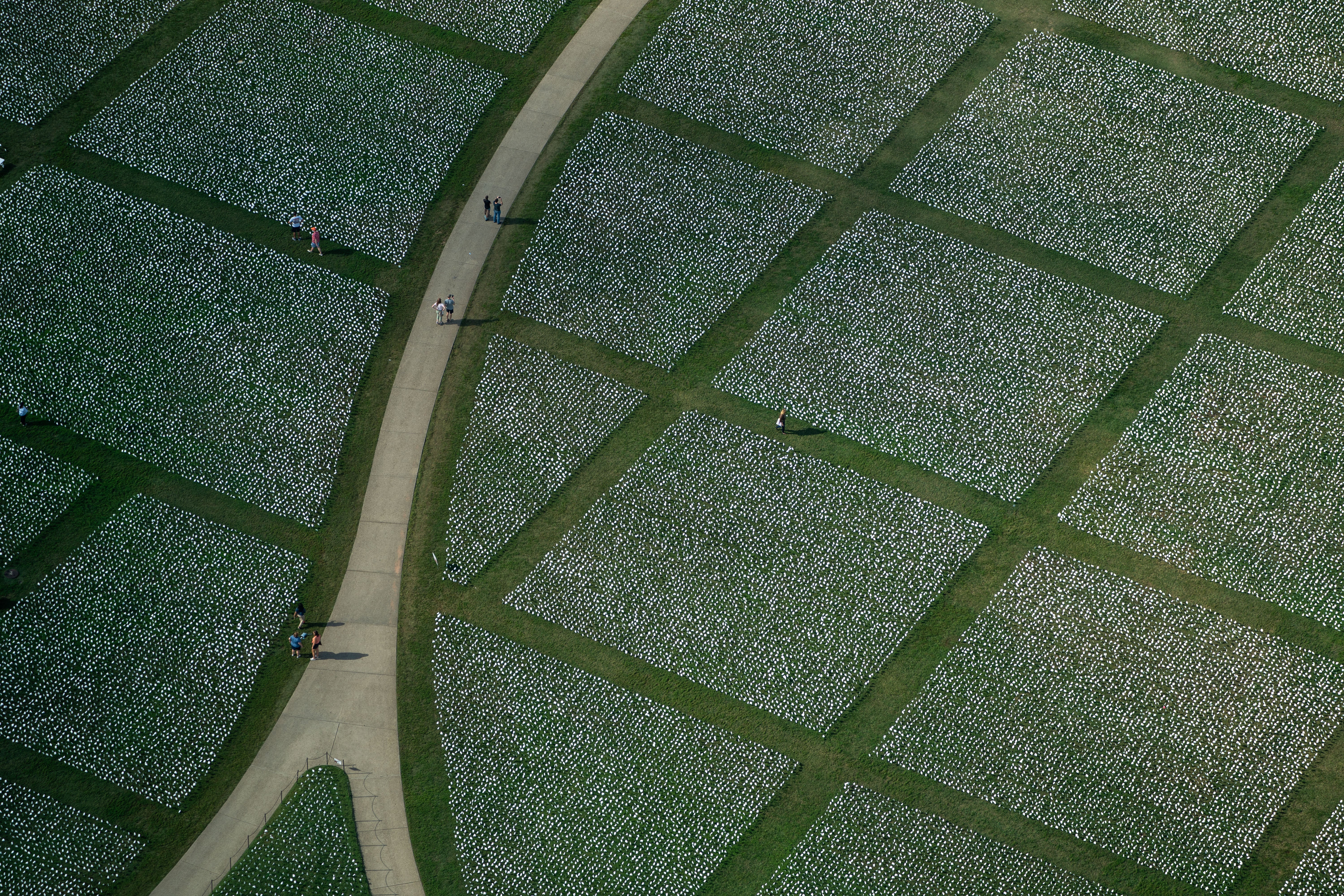 Three years ago, on March 11, 2020, Tedros Adhanom Ghebreyesus, Director General of the World Health Organization (WHO), announced that the coronavirus that causes COVID was spreading around the world and the outbreak was officially a pandemic. At the time, there were more than 118,000 confirmed cases of COVID and 4,291 official deaths.
"In the coming days and weeks," Ghebreyesus told a press conference at the time, "we expect to see the number of cases, the number of deaths and the number of affected countries climb even higher high".
Three years later, the WHO has recorded more than 6.8 million COVID deaths, although studies of global excess mortality, or deaths beyond the expected amount at any given time, suggest the true number is more than double that amount. In the United States, there have been approximately 1.1 million deaths from COVID, according to the United States Centers for Disease Control and Prevention. Long COVID, which occurs when people experience persistent or new symptoms even after recovering from the initial infection, has also emerged as a still-mysterious threat, though doctors are increasingly focusing on possible causes and treatments.
The populations most at risk are now people with pre-existing chronic conditions whose health is fragile and for whom hospitalization is a regular event, explains Jeremy Faust, an emergency physician at Brigham and Women's Hospital in Boston. COVID is one more factor that can push these people towards death. As a result, the pandemic is still causing excess mortality in the United States. Mortality fluctuates month-to-month, but was about 10% higher in November 2022 than it was before the pandemic, Faust says.
If March 2020 was like a flood, says Faust, today the world is no longer drowning. But the new normal is just a little worse than before, he says: "Sea levels are just higher," adds Faust.
There's greater awareness now that a pandemic virus can shake societies, says Amesh Adalja, an infectious disease physician and senior fellow at the Johns Hopkins Center for Health Security. However, this awareness has not always translated into action. "It's still not a priority for policymakers, and there are very big questions about how the United States might respond" to a future pandemic, Adalja says. Public health faux pas in the monkeypox epidemic of 2022-2023ranging from poor access to testing to clumsy distribution of vaccines, echoed those at the start of the COVID pandemic, he says.
"Until [infectious disease] is prioritized in a way that national security is, I don't think you're going to see full resilience," Adalja says. "What you need is a proactive and sustained approach that doesn't just last an election cycle."
Despite the preparedness challenges, we have learned hard-won lessons about SARS-CoV-2, the coronavirus that causes COVID, that could inform our approach to future pandemics and public health in general.
mRNA vaccines are safe, potent and effective
One of the undoubted successes of the response to the COVID pandemic has been the rapid development of effective vaccines.
The pandemic was the first large-scale test for mRNA vaccine technology, which proved safe and effective against serious illness and death even as the virus evolved to form new variants. A recent Commonwealth Fund analysisan independent research group that focuses on health issues, found that in the two years after vaccines were introduced in the United States, vaccines prevented approximately 18 million hospitalizations and three million deaths.
Mask work
Masks and mask mandates have become a political flashpoint during the pandemic, but evidence shows they slow the spread of COVID and other respiratory diseases. For example, According to the CDCat least 10 studies by the end of 2021 found that after local authorities implemented universal masking mandates, infection rates declined.
The best protection comes from high quality N95 and KN95 masks. An influential publication in February 2022 in the CDC Morbidity and Mortality Weekly Report compared people who had tested positive for COVID and people who had not and assessed their mask-wearing habits. Among 534 participants who reported their mask type, consistent cloth mask use reduced the odds of testing positive by 56%, wearing a surgical mask reduced the odds by 66%, and use of N95 or KN95 reduced the chance by 83%. Masks are most effective when sealed well, worn correctly, and layered with other precautions.
Indoor air quality is important
At the start of 2020, no one knew how the virus was spreading, and the CDC and other health agencies around the world were sending mixed messages. Hand sanitizer has become a national obsession. People wiped their groceries or left them overnight in their garage.
But research will soon confirm that the virus spreads mainly through the air rather than surfaces. This realization sparked interest in improve indoor air quality through both ventilation (letting outside air in) and filtration (cleaning the air of particles and pathogens). The research revealed that the high efficiency particulate air filtration (HEPA) can remove the vast majority of airborne COVID virus particles and significantly reduce exposure. And the effect is not limited to COVID: the filtration also removes other virus particles such as influenza from the air.
Wastewater tracking is useful for COVID and other diseases
The idea of ​​tracking viral spread in wastewater first appeared in early 2020 and has now become a National program. Wastewater provided up to weeks warning viral surges ahead because people start shedding SARS-CoV-2 before they feel symptoms or seek medical attention. Wastewater monitoring is now integrated with other disease surveillance. Scientists have used sewage to track virus outbreaks like RSV And flu.
Genomic surveillance is key to tracking viral evolution
SARS-CoV-2 does not remain static. Over the past three years, variants such as Delta, which caused an upsurge in disease and serious illness in 2021, and the highly transmissible variants Omicron, which spread rapidly in late 2021 and remains the dominant variant worldwide, has changed the course of the pandemic. The variants rise and fall in dominance as they compete with each other spread through the population, although Omicron subvariants currently account for 99.9% of all cases.
Countries and health agencies around the world have now implemented genomic surveillance to track new variants of concern. Robust surveillance is key to responding to new twists of the pandemic, according to Jarbas Barbosa, director of the Pan American Health Organization, which coordinates a regional genomic surveillance network in the Americas. The challenge is to maintain interest in these efforts even as the acute phase of the pandemic recedes.
"As we learn to live with this virus, countries must … maintain and continue to strengthen surveillance," Barbosa said at a March 9 press conference. "The risk of new variants is real".