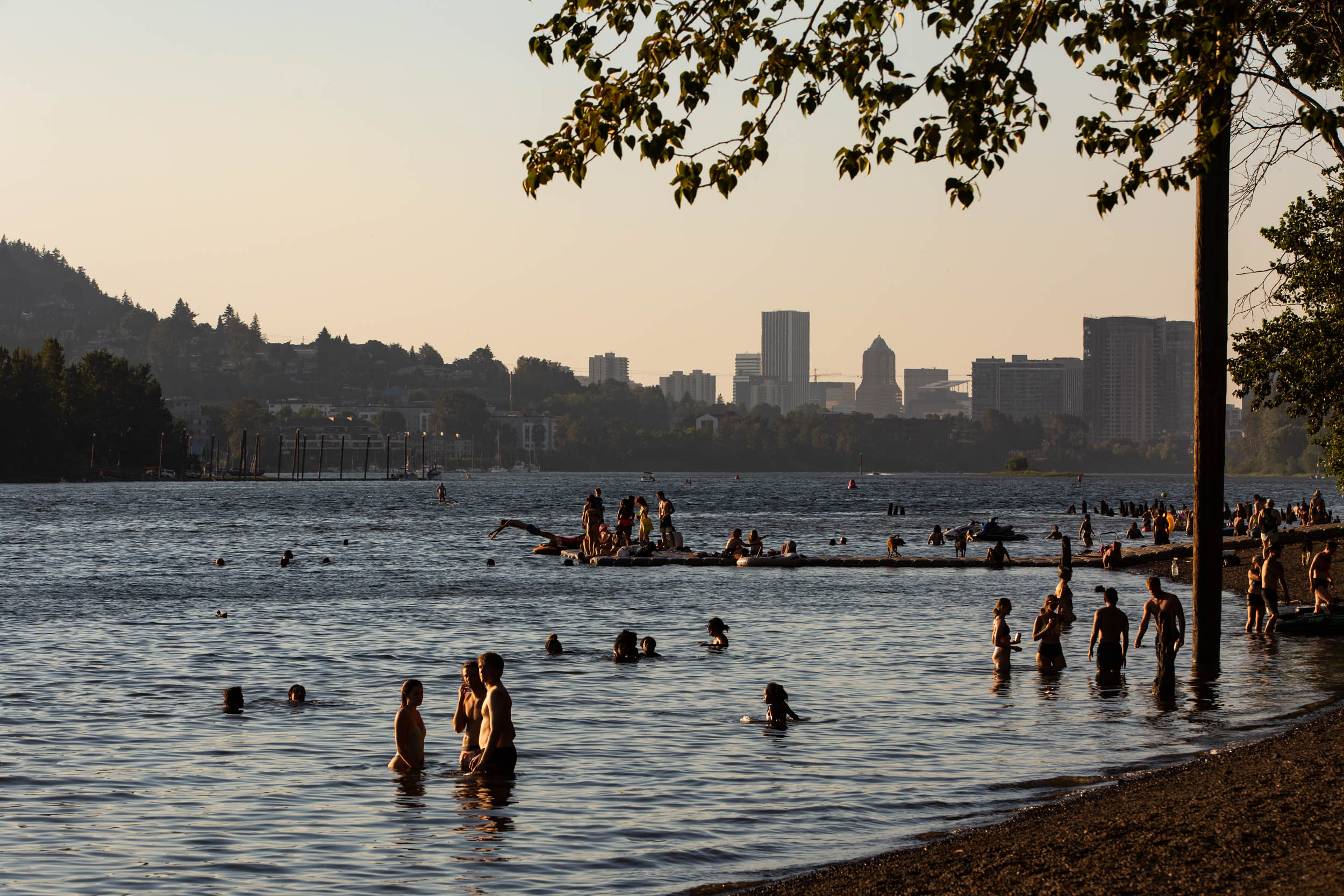 The extreme heat that erased temperature records in the Pacific Northwest in 2021 will likely only occur once every 10,000 years.
UCLA researchers used several climate models to determine that the extraordinary thermal catastrophe last year was a highly unlikely event, even in the age of climate change. Previous studies have suggested that the deadly heat wave, which killed around 800 people, had a probability close to zero.
"Given the fact that things have warmed up, and even given the amount of warming we've seen in the region due to climate change, this event still came across as a very, very unusual event," said Karen McKinnon, assistant professor. statistics and environment at UCLA.
She couldn't name any other 10,000-year-old event.
The heat dome sat over the Pacific Northwest for several days in June 2021, sweltering the region with temperatures that at times soared 30 degrees above normal.
It eclipsed previous highs as it reached 116 degrees Fahrenheit in Portland, Oregon.; 107F in Seattle; and 121 F in Lytton, British Columbia. All three readings set all-time records (climate wire, June 29, 2021). Hundreds of people have died in the oppressive heat, which can shut down human organs and exacerbate underlying conditions. A wildfire destroyed Lytton shortly after the heat wave.
But only a few degrees of those searing temperatures can be blamed on climate change, McKinnon said, noting that large temperature swings are not unheard of in the Pacific Northwest.
Daily summer maximum temperatures in the region have risen nearly half a degree Fahrenheit per decade since 1960, according to the UCLA study.
"A lot of the time what we see is that this is an extreme event that happened in the climate system," McKinnon said. But 30 degrees above normal for June "was more in the realm of bad luck rather than something we expect to see a lot due to climate change".
The UCLA researchers also investigated whether the extreme heat was a sign that climate models were having trouble predicting temperatures under climate change. They did not find that events influenced by climate change happen faster than researchers' ability to predict what might happen in the future, she said.
They also saw no evidence that the heat episode was a harbinger "that the extremes are going to change faster than expected," she said.
"Having said that, I really want to stress that this result doesn't mean that climate change doesn't influence the extremes," McKinnon said.
Everything is getting warmer, she says, "and that makes the heat waves more intense, more severe, longer."
Reprinted from E&E News courtesy of POLITICO, LLC. Copyright 2022. E&E News provides essential information for energy and environmental professionals.