Wesley Fofana tells the story with a smile but at the time his emotions were different. In a quiet corner of Chelsea's Cobham headquarters, the £75million centre-back recalls a period in his early years when it looked like a fledgling career might be cut short.
Aged 14, he had left the family home of Félix Pyat, a town in the disadvantaged third arrondissement of Marseille, to enroll in the academy of Saint-Etienne four hours away. He was a talented and tenacious defender, but also raw and ill-prepared.
"It was very difficult because I went to Saint-Etienne, to the academy, and, you know, when you come from Marseille, you don't know real life", says Fofana. sky sports.
The move, after a successful trial, was felt at the time as a big step towards realizing his dream of turning professional.
Highlights of Chelsea's 2-2 draw against Nottingham Forest

But, coming from the amateur side of Air Bel in Marseille, where he was one of six siblings raised primarily by his grandparents, it was also his first experience of a structured academic environment. He struggled with the transition.
"For me it was: 'My opinion wins every time. If it's good for me, it's good for everyone.' Afterwards, I learned, I learned to live with other people, because it's difficult when you're young and you have a goal, and you're in an academy with other players too.
Those lessons had to be learned the hard way, with the situation coming to a head when behavioral issues at school surfaced alongside his problems in the academy itself, forcing the club to act.
"Saint-Etienne sacked me," he says. It was a hammer blow, which could easily have knocked him down, but his response was decisive.
"I stayed focused," he continues. "And when you come back to Marseille, back to zero, you realize everything. I achieved everything and I trained more, and more, and more."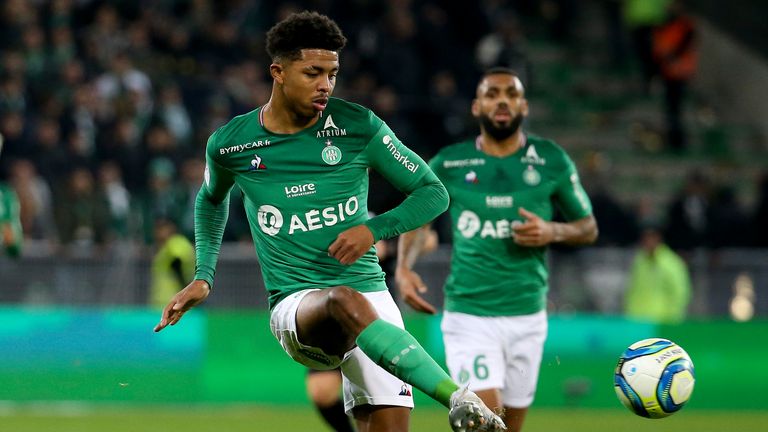 After several months in limbo, Fofana was claimed by Saint-Etienne. This time he entered with a different mindset, taking his second chance and eventually working his way into the first team.
From there his career followed a steep upward curve, taking him to Leicester and then Chelsea for a fee totaling over £100m, but he considers those early struggles his creation.
"It was a tough time for sure, but it built the guy I am," he says.
"It's impacted my life and my football. No one gave me a chance at a plate, so when I play football I'm aggressive. I want to win every touch, every header, every tackle, every duel.
"When I look back, I think, yeah, it's crazy, because I know friends, people, who had the same trajectory as me and stayed. So, I'm very happy."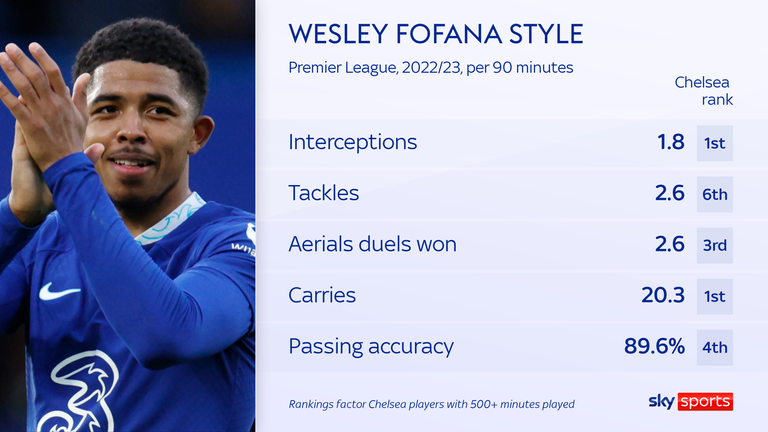 Today, on a sunny afternoon in the Surrey countryside, the challenges he overcame at Marseille and Saint-Etienne as a child allow Fofana to put a chaotic first season at Chelsea into perspective.
"It's difficult for everyone because you see Chelsea in this position, and for sure not everyone is happy," he said.
"But that's football. Some seasons you're good. Some seasons you're bad. Everyone stays focused for next season now, to train more and push more to get back to a high level."
Before that, however, there is the small matter of finishing the current campaign as strong as possible, starting on Sunday against a Manchester City side whose treble-seeking exploits stand in stark contrast to the struggles of their 11th-ranked opponents.
"Of course it's painful," Fofana says when asked about the 42-point gap between the two teams. "Chelsea are a big club in England and in Europe. You see the points behind Man City or Arsenal, and it's difficult because that club is the rival."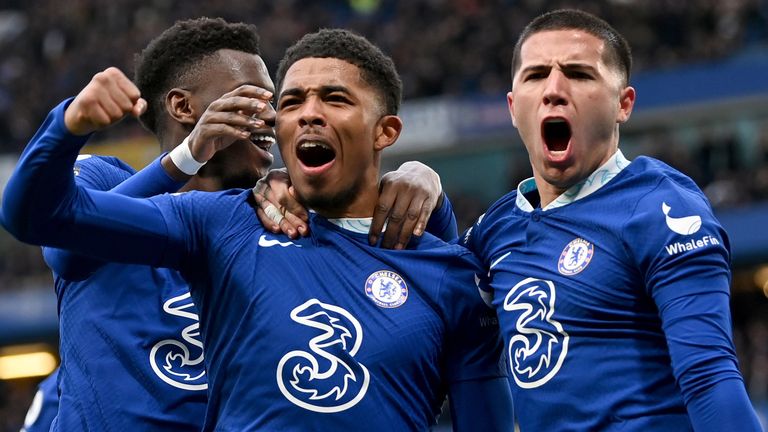 What does he attribute it to? "It is difficult [to explain]", he said. "New [owners] coming, new players coming, new coaches. In the Premier League, every team is strong and you don't have time. You also play in the Champions League, so it's difficult.
"I don't know exactly why it's been a bad season but, of course, it's the players, it's the club, it's everyone. It's not just the coaches who come and go, it's not is not only the [owner], it's not just new players. It's everyone. We are the same team. When it's bad, everyone's bad."
It was, however, particularly difficult for Fofana.
The 22-year-old's final season at Leicester was marred by a broken leg suffered in pre-season and, although he showed glimpses of his immense potential at Chelsea, injury once again held him back.
After scoring Chelsea's first goal in a Champions League encounter with AC Milan at Stamford Bridge in October, Fofana suffered from a knee problem which he later aggravated in December, the setback the preventing him from playing for another two months.
"When you have a big injury and then you come back and you have a small injury again, it's hard on the mentality and the body. But I try to give my all for the team and the club.
"Then after that you have more experience. You know your body better and that's good. You know that sometimes when you want to push, push, push, just listen to your body and stay calm."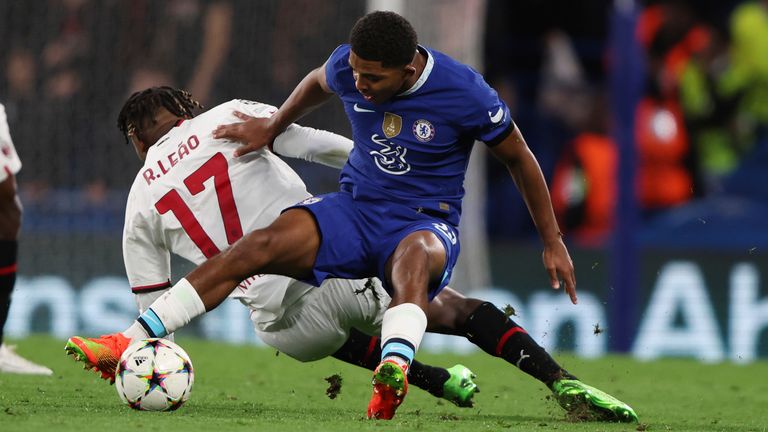 This outlook is typical of Fofana, a popular and gregarious figure at the club whose ability to radiate positivity can be seen in the way he jokes with teammates Noni Madueke and Armando Broja as they conduct separate close talks.
"When I have a bad injury, I think of when I was young and all that," he adds. "Of course it's bad, because I can't play football for a long time, but I've seen worse situations, so I try to enjoy and stay cool because life is good for me now. "
He is also optimistic, having signed a seven-year contract when he joined the club from Leicester in August, that better days lie ahead and the ambitions he arrived with will be fulfilled.
"I signed a long contract because I'm in the project," he says. "I want to play with Chelsea, I want to win everything with Chelsea. When I signed, that was my intention.
"I signed for that because Chelsea, I know, are a great club. This team wins titles and trophies and I signed for that. Of course, I've been here a long time and I'm very focused for everything. earn."
In the meantime, however, he enjoys playing under caretaker boss and club 'legend' Frank Lampard.
"It's crazy because I remember playing PlayStation with Lampard and now he's my manager. I listen to everything. I learn so much because this guy has won everything in his career."
Sky Sports News senior reporter Melissa Reddy explains why Mauricio Pochettino would be a successful appointment for Chelsea

Fofana and his Chelsea team-mates are still awaiting confirmation of who will take over next season, with all signs pointing towards Mauricio Pochettino, but Lampard is not the only one he is learning from.
"When you see Thiago Silva, you see the career, it's amazing," he said of his 38-year-old fellow centre-back. "You learn on the pitch and after practice you see the movement, the life and you say, 'OK, I know why he's here.'
"You learn so much from him and the same for [Kalidou] Koulibaly. When you see the career, you learn, because this guy is very professional and very focused on football."
It is Fofana himself, however, who best represents the future of Chelsea's defence, having turned just 22 in December. And this, in large part, thanks to the many challenges overcome in its past.
Watch Man City vs Chelsea live on Sky Sports Premier League and Main Event on Sunday from 3.30pm; kick off 4 p.m.