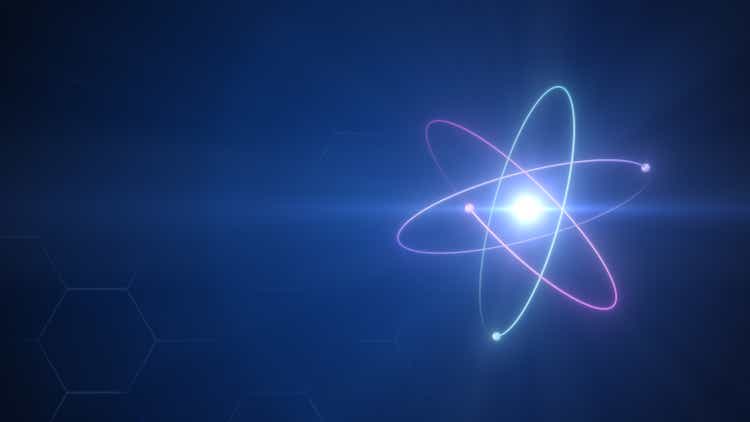 GE Hitachi Nuclear Energy (New York stock market :GE), the Tennessee Valley Authority, Ontario Power Generation and Polish company Synthos Green Energy agree to partner to advance the global deployment of the GEH BWRX-300 small modular reactor, World Nuclear News reported Friday.
The four groups will collaborate on the development of the standard design for BWRX-300 and the detailed design of key components, including the pressure vessel and reactor internals.
Each contributor has declared that they will fund part of the overall cost of development of a standard designwhich, according to GE Hitachi, will require a total investment of approximately $400 million.
Collaborators agreed to form a Design Center working group to ensure the standard design is deployable in multiple jurisdictions, with a long-term goal for the BWRX-300 design to be licensed and deployed in the United States, Canada, Poland and beyond.
General Electric (GE) the stock "can continue to outperform even in difficult market and economic conditions", writes Ian Bezek in a analysis recently published on Seeking Alpha.