When All NBA teams were announced on Wednesday, Jalen Brunson's name was conspicuously missing. Point guard is a deep position, but Brunson has been one of the NBA's leading scorers this season.
The laughter of Knicks fans | The referencing fair
On the occasion of the 50th anniversary of the night, Clyde Frazier played 48 minutes in Game 5 of the 1973 NBA Finals to win the New York Knicks' most recent championship, Brunson's 38 points was New York's knight in shining armor. Playing 48 minutes is a closing move. Last May, Jimmy Butler tirelessly played the 48 in a Eastern Conference Finals Game 7 against Boston. Brunson's fight-or-flight instinct came through in Game 5 of the Eastern Conference Semifinals. He fought and now the Knicks can fly to wet south beach for an appearance in Game 6 before the firing squad.
Jalen Brunson elevates his position
What did Brunson's 38 points in 48 get them? No matter what happens, it's been a successful post-season. Brunson has significantly elevated his position among the point guards since the start of the year and made the Knicks more palatable to free agents.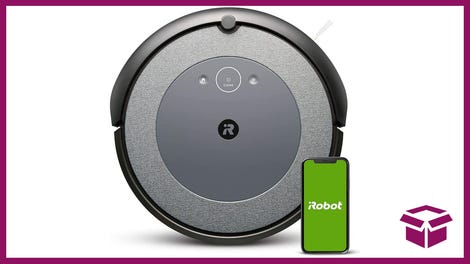 30% Off
iRobot Roomba i3 Robot Vacuum
A little helper
This robot vacuum can deal with hard floors and carpets, can focus on dirtier areas of your home based on its own analytics, has a runtime of up to 75 minutes, and can even do extra cleaning when pollen or shedding season are here to help those with allergies breathe a little easier.
Backed into a corner, the Knicks scratched and clawed. If you'd told me that Tom Thibodeau would play his starting point guard for an entire game in an elimination game, I probably would have asked why he wasn't doing that from the beginning.
Miami still has the high ground leading 3-2 heading back to FTX-American Airlines-Kaseya Arena. The Heat rallied late after trailing by as much as 18, but how much longer can Brunson keep this up? He's played 92 minutes in his past two games and been the primary offensive generator, scoring 70 points, and dishing 18 helpers in an offense that relies on tough shots and unassisted jumpers.
That depends on how Brunson's body responds to playing Friday night on the road with a 48-hour turnaround. Callous as it may sound, history doesn't commemorate stars for second-round season-extending games. New Yorkers are starving for NBA relevancy and Brunson has given them oxygen for another day. But they won't be telling future generations about the time Brunson scored 38 in 48 unless he can get this to a Game 7?
Brunson will need help from Julius Randle, others
It can't be all on Brunson. Julius Randle needs a seminal Knick playoff performance. In 14 playoff games, all as a Knick, Randle has averaged only 17 points on 35 percent shooting and nine boards.
His hustle has been questioned, his leadership has been derided, and he was a bigger fraud than George Santos in his first season after getting an extension, it can be hard to tell if he was constipated or annoyed when the Knicks are in a rut, but he delivered a premium performance game 5. It wasn't memorable, but it also wasn't detrimental to the cause. Randle isn't the co-star who will lift Brunson and RJ Barrett on his shoulders, but he's hit par on this show.
Randle has lived up to expectations in half the series against Miami since missing Game 1. And his Game 2 stink was overrepresented as a sample of his nightly contributions in this series. This Heat series was his heyday as a Knick. But it can't be his peak.
Monday night was the rare night in this playoffs where all three ignited at the same time. Brunson has been the tangible superstar Randle was supposed to be while Barrett has become a productive winger when he hits all the cylinders. The Knicks merged for one night behind Brunson, but now is not the time to rest on their laurels. Jimmy Butler is a shark returning to his native waters. New York will need all of its might to stop Butler from dragging them down.
---
Follow DJ Dunson on Twitter: @cerebralsportex