MBW's Key Songs In The Life Of… is a series in which we interview influential figures in the music industry about the songs that have – so far – defined their journey and existence. This time, it's the turn of Jérémy Erlich, Global Head of Music at Spotify – and with him, one of the most important decision-makers in modern business. The Key Songs In The Life Of… series is supported by Sony Music Publishing.
---
At first glance, one cannot assume that Jérémy Erlich is a musical mutineer.
Erlich is now comfortably established in the upper echelons of music business responsibilities — not just at Spotify, but also in his previous job as chief financial officer and executive vice president of business development at Interscope Records.
He is also well-dressed, meeting MBW at the Spotify offices in Los Angeles in a sharp blazer and crisp open-neck shirt.
He even pronounces – and this will be explained later in this interview – Serge Gainsbourg with a delicate Gallic flair, rather than with the Anglicized heaviness of your author.
Despite all of this, Erlich was, and to some extent still is, as he puts it, "in love with the sound of angry protest."
That's the joy of MBW Key songs… series: it reveals the autobiographical reality on which the modern presentation of the main leaders/entrepreneurs is based.
In the case of Erlich (whose team is gearing up for Spotify Streaming event later this week) as reality cuts through the fury-infused sounds of Rage Against The Machine and Ice Cube, via Sublime, The Grateful Dead, BLACKPINK, Bob Dylan and the aforementioned Monsieur Gainsbourg.
Yet, as Erlich explains below, his musical life, historically speaking, begins in France as a child, watching his father spin Pink Floyd on the home turntable…
---

1) Pink Floyd, I wish you were here (1975)
My musical tastes, my love for music, it all started with my father. And that's my first real musical memory – my dad's record collection and, more specifically, Pink Floyd's. wish you were Here.
wish you were Here sparked my love of music. This album and [its eponymous lead] the song has always been with me.
I was born in France, then I moved to the United States when I was a child, then I came back to France. Before landing in France, my two parents were born in Poland, before separating for Paris.
My father always listened mainly to American music, British classic rock and jazz. my mother only ever really liked the Beatles.
My dad's jazz collection was never my thing when I was a kid. But the classic rock side [of his vinyl], from Deep Purple to Pink Floyd, resonated. The photo on the front of wish you were Hereman on fire, is forever in my mind.
I would have been nine when I first released this album. I just remember thinking, 'What's that F?!' And then you listen to the lyrics – "two lost souls swimming in a fishbowl" – wow. I still listen to this song at least once a week.
---

2) Ice Cube, It Was a Good Day (1992)
I was born in Paris, then moved to Austin, Texas when I was seven. In Austin, I went to American public school, and that's where I learned English as a French kid… the hard way! And then, at 11, I moved to San Francisco, then to Houston – I went to French schools both times – and at 15, I came back to France.
I was living in San Francisco when I first heard Ice Cube. I don't know if you remember, but there was the Columbia House CD thing – when you could buy five albums for a penny or whatever and then cancel [the subscription] right away because it was too expensive.
Ice cubes The predator was one of those albums. The rest I'm not particularly proud of! But I've always been drawn to the lyrics, and this album was very topical and very lyrical.
"I'm a socially conscious music fan, a little angry, the world is screwed. Ice Cube really opened my eyes to a part of that world, as an 11 year old going to a French school in San Francisco.
If someone ever asks me to describe my favorite genre of music, it's protest music. I'm a socially conscious, kinda angry music fan, the world is screwed. Ice Cube really opened my eyes to a part of that world, as an 11 year old going to a French school in San Francisco.
This song started my love of hip-hop. From there I went to Dre, to NWA, to Tupac, and that kind of stuff led me to everyone I love today, like Kendrick Lamar.
It was a good day is protest music in a very different way from the protest music of that classic rock protest era; it's a catchy, upbeat song, but the subject matter is a real insight into a world I was totally unfamiliar with.
It moved and inspired me, as a child trying to figure out what the world means.
---

3) Sublime, Santeria (1996)
When I lived in Northern California [San Fran]I would have been around 13, and that time of [mid-nineties] alternative rock has become extremely influential in my life.
Santeria by Sublime sums it all up. I can still sing all the lyrics to this song when it's on the radio or on a playlist.
I started trying to sneak into Grateful Dead shows [in this era]; I remember trying to spot a ticket, and then Jerry Garcia died. It was the most traumatic day of my life at 14.
---
---

4) Rage Against the Machine, Killing in the Name (1992)
Rage Against The Machine was the first gig I consciously attended with my own money. I absolutely loved Rage, and I still love them today.
kill in the name of is obviously pure protest music that opens our eyes to the plight of different people in the world.
When I first heard that, I'm probably in Houston, and I'm 15 or 16. You can feel the anger, the rebellion, in the instruments. I think the Rage against the machine scrapbook and Evil Empire are some of the best pieces of protest music ever recorded.
"I kept the Rage T-shirt I bought at that salon for about 10 years too long."
They're all geniuses in this band, but Zach's lyrics, his performance on stage, "Fuck you, I won't do what you tell me"… I mean, it's not Shakespearian, but those are some of the best lyrics I've ever heard. Its cadence too, for a 'rock' band, it was so different at the time.
I've kept the Rage T-shirt I bought at this salon for about 10 years too long. Every time I've heard a song like this in my life, it's triggered much deeper considerations – and a desire to know more about those causes.
---

5) Bob Dylan, Breath in the Wind (1963) / Leonard Cohen, Bird on the Wire (1969)
I could have chosen any song from these two artists.
I was in college in Chicago, I was in my twenties [studying Economics and International Relations at Northwestern]when I really started liking Dylan and Leonard Cohen.
Bob Dylan is divine in my mind, and I think Leonard Cohen is right behind it. These two songs, I wish I had written them. They are lyrically perfect.
"It's pure poetry, literature worthy of a Nobel Prize. It's everything I think a song should be.
These two artists are "distinct" singers, and the melodies for these songs aren't particularly complicated, but it's all in the lyrics. It is pure poetry, literature worthy of a Nobel Prize. It's everything I think a song should be.
Creating songs with timeless lyrics is such a difficult thing to do. These two songs are perfect.
---

6) Serge Gainsbourg, I came to tell you that I'm leaving (1973)
Serge Gainsbourg deserves to be in the same category as the Dylans and the Cohens. He's an amazing lyricist, and it's quite simply the best sad love song ever written.
It's about leaving someone, but it's just a beautifully written piece of music.
As a very proud Frenchman, I needed a French song here because French music as a whole has had a huge influence on and in my life. I played with this one: Do I put on a Daft Punk song? But they're mostly in English so that doesn't really matter! Gainsbourg is for me one of the best French lyricists who have ever existed.
"It's quite simply the best sad love song ever written."
We spoke French at home, I went to French schools, there was enough French influence in my life [to expose Erlich to French music as a teenager]. But I was also watching MTV, trying to sneak into Grateful Dead shows, going to see Rage Against The Machine – the culture around me was very American.
Then when I returned to France at 15 or 16, living in the suburbs of Paris, I immersed myself in this music that I knew tangentially, but in which I had never bathed.
This is where my deeper appreciation of French music emerged. I've never lost that cultural connection since.
---

7) DDU-DU DDU-DU, BLACKPINK (2018)
My friend I went to school with in London, JJ [Joojong "JJ" Joe]who worked at JA North America was always sending me e-mails about Korean music. And one day, when I was working at Interscope, he sent me this BlackPink song.
I watched the video and thought, 'Holy shit, this is great music' – even though, of course, I don't speak Korean. BTS was becoming something [in the US] back then, but K-pop wasn't where it was today, it was still in its infancy.
"It was the first song where [as someone working in the music industry] I really believed in an artist and risked my own reputation saying, "We have to do something with them."
I just really believed in [Blackpink] and the capacity of these four women to cross. I ended up going to Korea often, fell in love with Korean culture, signed them with Interscope through the YG partnership, and have stayed close to the band ever since.
It was the first song where [as someone working in the music industry] I really believed in an artist and risked my own reputation saying, "We have to do something with them. They are excellent and I will continue to do everything I can to help them achieve their full potential. As soon as I heard it, I thought, "We don't have anything like that in the United States.
I am always close to all the members: they are fantastic, so hardworking and so talented. But they're also the perfect group: they're all very opinionated, they're all very different, they're very talented in different ways – but put them together and it all starts.
I feel so privileged to have had a front seat to watch them grow to where they are today. They are amazing.
---
---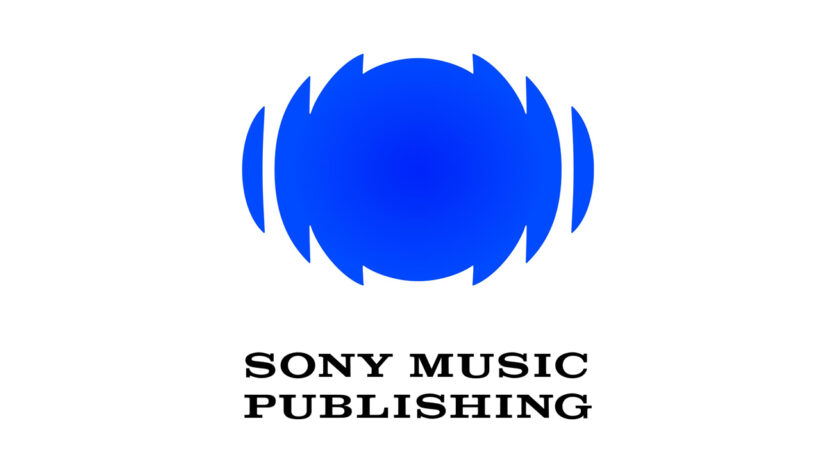 Key Songs In The Life Of… is supported by Sony Music Publishing. SMP represents classic catalogs such as The Beatles, Queen, Motown, Carole King, Paul Simon, Bruce Springsteen, AC/DC, Leiber & Stoller, Leonard Cohen, Stevie Wonder, Michael Jackson and The Rolling Stones, as well as songwriters beloved contemporaries such as Ed Sheeran, Beyoncé, Lady Gaga, Olivia Rodrigo, Calvin Harris, Daddy Yankee, Gabby Barrett, Jay-Z, Ye, Luke Bryan, Maluma, Marc Anthony, Miranda Lambert, Pharrell Williams, Rihanna, Sara Bareilles , Sean "Love" Combs , Travis Scott and many more.The music industry around the world