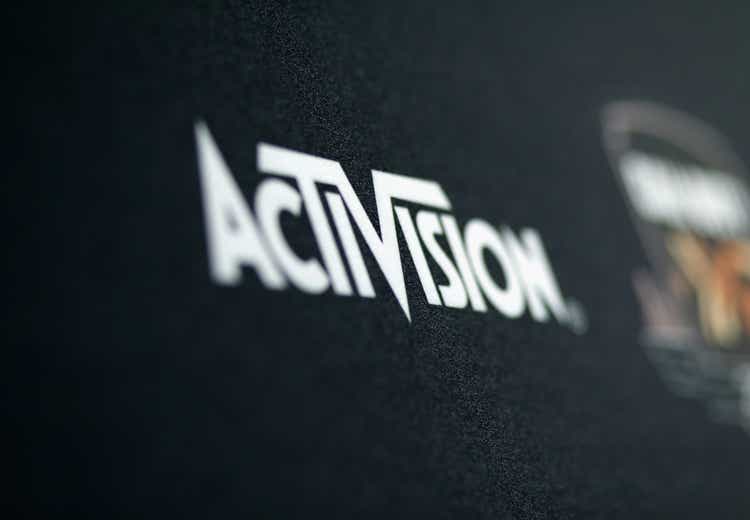 The probability of Microsoft (NASDAQ:MSFT) completing its planned acquisition of Activision for $69 billion (NASDAQ:ATVI) was raised to 70% from 50% at Citi after the UK antitrust regulator "tentatively concluded" that the proposed deal would not reduce competition in the console game market.
Citi also raised its price target to $91 from $88 to reflect the higher likelihood that the video game mega trade at $95 per share will close, wrote analyst Jason Bazinet, who has a buy rating. on Activision, in a note Friday. Activision (ATVI) shares gained 6% Friday to close at $84.39.
"For investors keen to own Activision through 2024, we see $11 up ($95 minus $84) and $2 down ($82 minus $84)," Bazinet wrote. "In effect, Activision is akin to a very low-cost call option on Microsoft's approval of the transaction."
The UK's preliminary findings on Friday surprised some M&A investors who feared the regulator would be intend to block the case. The transaction has already faced opposition in the United States, where the Federal Trade Commission filed a lawsuit in December challenging the combination. The European Union is expected to make its final decision on the acquisition in May.
"If the deal receives additional approvals in all jurisdictions (UK, EU, US), we expect investors to attribute a higher probability to the deal closing, bringing Activision closer to the price. of the $95 cash offer," Bazinet wrote.
The UK regulator did not say whether the proposed deal would impact the cloud gaming market. The agency is expected to release a final report on the matter by April 26.
Activision is worth $82 per share in a no-deal scenario, according to Bazinet, which includes $14 per share in net cash, which analysts suspect arb merger investors are not giving ATVI the benefit of its net cash in a scenario where the transaction is not is not completed. With no cash value, Wall Street is currently pricing around a 60% chance of a deal, up from 40% before comments from the UK regulator on Friday.
"If the deal is rejected by one of the regulators, we wouldn't be surprised if the shares first trade at $68 (our estimated value without the non-cash deal), Bazinet wrote. $82 ($68 + $14 cash) as we suspect fundamental investors will place a value on Activision's net cash."
Earlier this month, Reuters reported that Microsoft (MSFT) is likely heading to European Union Antitrust for Activision (ATVI) deal, tthanks to its offers of video game licenses to its competitors.