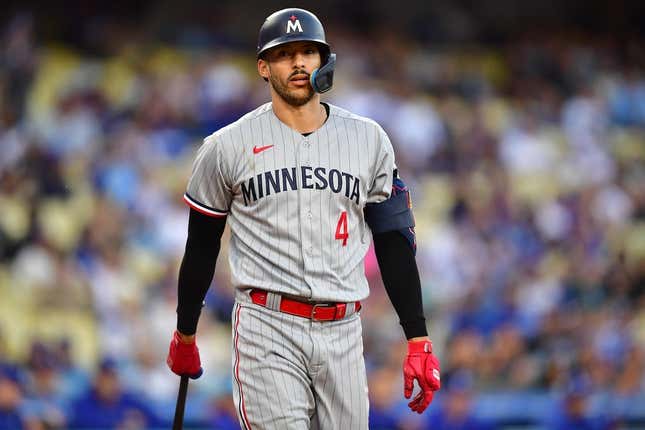 Minnesota twins Shortstop Carlos Correa has a foot injury that could put him on the injured list, skipper Rocco Baldelli said Wednesday.
NY Jets QB Aaron Rodgers tweaked the calf video
An MRI scan confirmed muscle strain in the arch of Correa's left foot in addition to plantar fasciitis in his heel.
"I think we come to Friday and some of our decisions could be made for us," Baldelli said when asked about a 10-day trip to the injured list.
Correa, 28, was out of the lineup against the visiting San Francisco Giants for the second straight day on Wednesday.
The two-time All-Star is batting .213 with six home runs, 24 RBIs and 14 runs scored in 44 games this season.
–Field-Level Media