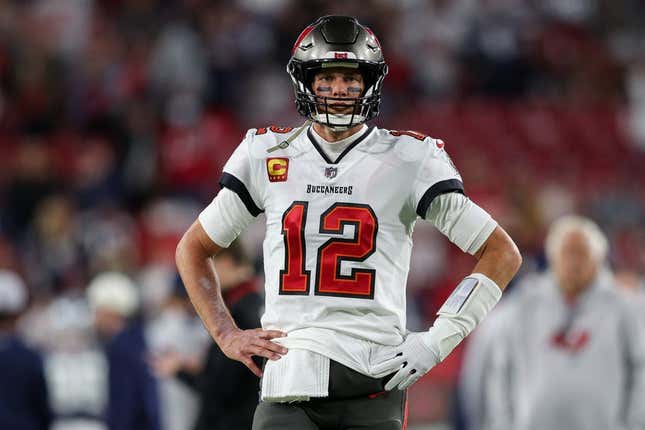 Tom Brady has finalized a deal to become a minority owner of the NFL.
The seven-time Super Bowl champion and three-time MVP has agreed to buy a minority stake in the Las Vegas Raiders of Mark Davis, Sports Illustrated reported on Monday
Mean Joe and Tommy GOAT | Michael Evans Behling's Ultimate Sports Fantasy
The deal has been sent to the NFL for approval, but it won't come at owners' meetings this week in Minneapolis. Brady needs the approval of 24 owners to ratify the deal.
Brady, 45, already owns a stake in another of Davis' teams, defending WNBA champion Las Vegas Aces.
Brady's 10-year, $375 million deal with Fox Sports reportedly wouldn't be affected by an investment with the Raiders, by reports. He won't join Fox until 2024.
Brady announced his retirement from the NFL on Feb. 1 after 23 seasons.
Brady set NFL records for quarterback wins (251), Super Bowl wins, passing yards (89,214) and passing touchdowns (649) during his career with the New England Patriots (2000-19) and Tampa Bay Buccaneers (2020-22).
–Field-Level Media