From Zeng and Ryan to DeutscheBank yesterday.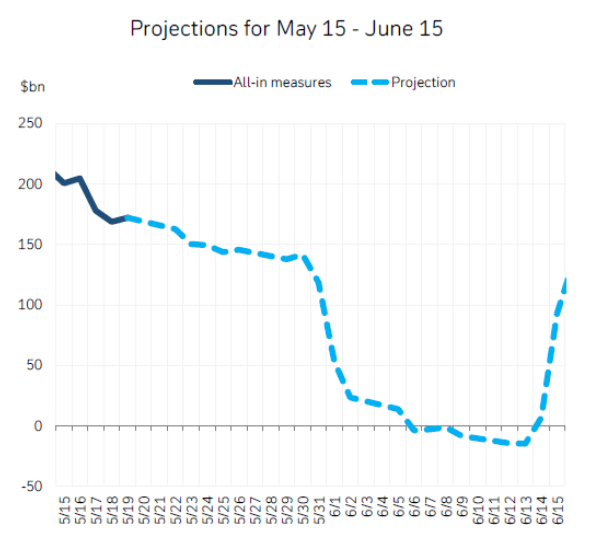 Source: Zeng, Ryan, Weekly Debt Ceiling Tracker, 22 May 2023.
There is No days before June 5 when the House and Senate are in session. Both houses are in session June 6-8, 12-15, 20-23.
Few signs of pressure on equity markets, but more on bond markets, and on CDS.